the firm intro
There is a feeling that you get when you walk into a perfect room – a perfect home. When color, texture, and volume all align in a clear emotional narrative. We are a luxury residential interior design firm in Boston. Whether you are renovating a turn of the century equestrian estate or building new construction on Nantucket, we have the decades of experience, the studied taste, and the exclusive sources to turn your house into your dream home.
Susanne Lichten Csongor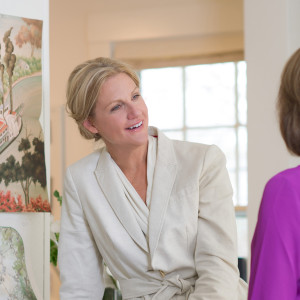 Susanne Lichten Csongor
|

Founder

Susanne Lichten Csongor, founder of SLC Interiors, Inc. has over twenty years of extensive experience in high end residential design with offices in Boston and Hamilton, Massachusetts. The firm's residential practice includes a private family compound in Nantucket featuring a spa, tennis and an equestrian facility, residences at The Setai Hotel overlooking Miami Beach and a Pied a Terre overlooking Boston's Public Garden.

Susanne holds a Master of Science Degree in Interior Design from the University of Massachusetts, Amherst, Massachusetts. During her studies, Susanne was a Teacher Assistant to Dr. Arnold Friedman founder of the program and former director of Pratt Institutes Interior Design Program. Studies abroad include Decorative Art and Architecture in Paris with Parsons School of Art and Design. Susanne has also taught Color Theory and Interior Design through the Adjunct Program at New England School of Art and Design.

Susanne has traveled extensively throughout Europe, Asia, Central and South America and has family in Hungary. She and her twin daughters are accomplished equestrians and love to Fox Hunt together with the Myopia Hunt Club.
Natalie Lebeau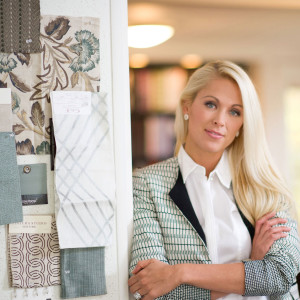 Natalie Lebeau
|

Principal

Principal Natalie Lebeau joined the SLC interiors team in the Fall of 2011. As a creative force, Natalie uses her strong aesthetic vision to create unique and timeless interiors that are true reflections of her clients and the SLC brand. She works directly with architects, builders, and vendors to ensure timely completion of her projects and prides herself in attention to every last detail. Current ventures managed by Natalie include a vacation respite in Newport, Rhode Island and a historic home in Charleston, South Carolina.

Prior to her work at SLC, Natalie honed her design skills over an 8-year career in Manhattan. During those years, Natalie gained a plethora of once-in-a lifetime design opportunities. She participated in DIFFA's Dining by Design, and in October 2011 her renderings were featured in House Beautiful Magazine.

Natalie received her Bachelor of Fine Arts degree from The Fashion Institute of Technology in 2005, and was awarded the Dean's list for "Excellence in Rendering".

In her free time, Natalie can be found at the beach, baking, or decorating her antique home.
Tina Sylvester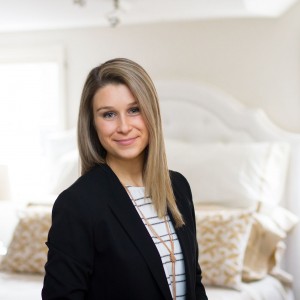 Tina Sylvester | Project Manager
Tina joined SLC interiors in the Fall of 2015. Confident that residential design is her true passion, she is an active member in the industry. During her time studying at Wentworth Institute of Technology's Interior Design program, Tina took on extra classes and became the first Interior Design student to complete a Business Management Minor at Wentworth. With her heavy course load, Tina maintained a yearlong internship with a high end residential design firm gaining significant experience. Tina received a Bachelor of Science and was awarded the "Best Directed Studies 2015" for her thesis exploration of a "thoughtfully thoughtless space" by paralleling the healing process of yoga with a series of spaces. Her passion for creating blissful spaces in a seamless manor generates her motivation to stay thorough and timely in every aspect of a project.
On her time off, Tina enjoys spending time in her hometown on New England's South Shore, DIY projects and traveling.
Laurie Kaufman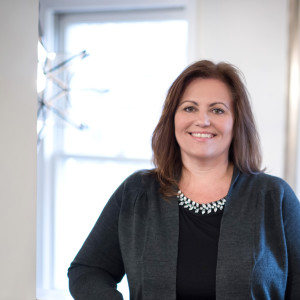 Laurie Kaufman
|

Office Manager

Laurie Kaufman joined SLC Interiors, Inc in the summer of 2005 as the office manager. She has over 25 years experience managing high end residential design firms. Her experience has helped in developing office policies, procedures, and fully integrated financial systems. She works closely with the design team to ensure all projects run smoothly. She is also responsible for all financial aspects of the company.

Laurie holds a B.S. in Accounting and an A.S. in Management from Bentley University.

In her spare time she enjoys sewing, scrapbooking and cheering her children on at their various sporting events.
Michelle O'Connor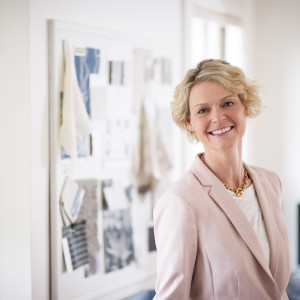 Michelle O'Connor
|

Admininstrative Assistant

Michelle O'Connor joined SLC Interiors Inc, in September 2004 as the firm's Librarian after leaving her role as a Human Resources Representative at community hospital to spend more time with her growing family. Michelle quickly adjusted to the creative and fast paced design world. She rose through the ranks and is currently an Administrative Assistant. She also works closely with the designers on their individual projects.

Michelle holds a B.A. in Marketing from University of Massachusetts. In her spare time she enjoys traveling, spinning, and photography and keeping up with the demands of her three children.